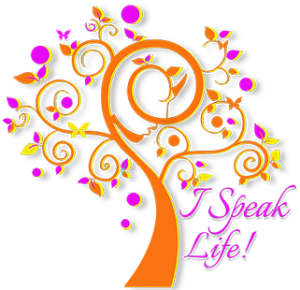 I love new stuff.  I love a car wash with new air freshner.  I love the look of a fresh manicure or pedicure.  I love the first day of school.  All of these remind me of new beginnings and new possibilities.  No matter how dirty my car is, how crusty my feet get, or how draining the last semester was, there is always an opportunity to start over.
I Speak Life! is back with a new look, new website, new logo and new book. While I am excited to reconnect to Speak Lifers and connect with new ones, the mission is still the same: to equip people to communicate and relate to others in a way that glorifies God.  No matter who we are, we all have one thing in common: We can all use new beginnings at some point in all of our relationships.  When we realize we can't treat our teenager like she was when she was five.  We need a new beginning.  Maybe we need to forgive. Or maybe we have forgiven, but need to establish some new and healthy boundaries.  We need a new beginning.  Maybe we just put our foot in our mouth and just need a do-over.  We still need a new beginning.  Thankfully, the Word of God provides use with many tools to create new beginnings in how we relate and talk to each other.  
If you bought a copy of the devotional Communication Matters: 31 Days to Speaking Life Into Your Relationships, I hope you were blessed by it.  This year, I am excited to release the 5-lesson Bible study companion Communication Matters: A Biblical Study for Speaking Life Into Your Relationships.  The Bible study can be used in your individual study, but is designed to encourage dialogue about the role communication plays in our relationships.  No one has it all figured out when it comes to effective communication, but Communication Matters is a way we can work through it together in your Women's Group, Sunday School class or among a group of friends.  
Subscribe to I Speak Life! and purchase your copy of Communication Matters today as we continue on our journey of new beginnings to Speak Life!
Shauntae