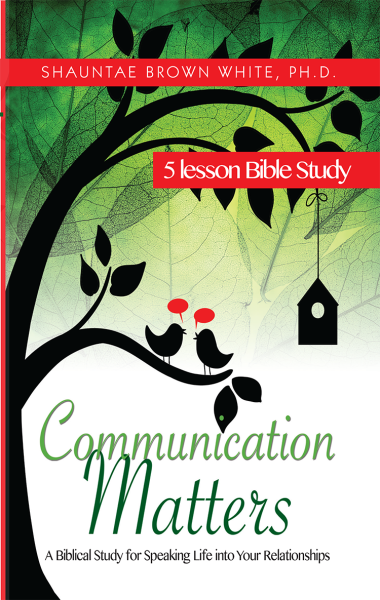 Communication Matters – Bible Study
Communication Matters: A Biblical Study can be completed individually.  However, I wrote it with the idea that each lesson could be completed in a group study while the reader completed the devotional individually.  Whether the group is a church Bible study, women's ministry, Sunday school class or just a group of friends, the discussion in the group study will provide an opportunity to see multiple perspectives in the vignettes and fresh ways to apply scripture to our daily living.
Each of us has different areas in which we need to improve our communication.  But, we all have one thing in common: We ALL can stand to improve.  Before you begin the study, especially if you are completing it in a group, complete the communication self-assessment on the next page.  These are questions to encourage self-examination about how we communicate.  We cannot improve our communication unless we are thoughtful about how we do it.  Most importantly, ask the Lord to reveal to you the areas to give attention.